If you want to learn more about us, you are in the right place!
Visit also our social networks to see our recent news, projects and offers.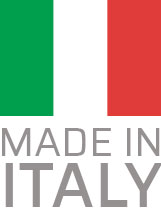 Fine manufactures automatic sliding and telescopic doors with over 20 years' practical and professional experience. Entirely designed by qualified personnel within the company, our doors are born to be functional in any architectural context. Fine has always been synonym of QUALITY, FUNCTIONALITY and DESIGN in the automatic doors industry and it is continuously surprising its clients in offering a very efficient product joined with an outstanding customer service. We offer:                                                    
From conceptualization, to design, creation, fabrication and assembly we do it all thanks to competent and specialised personell within the company.
Your needs are our priority so, we are focused on providing  the best service to meet your expectations offering you the best solution for your entry.
All Fine's automations are made of an aluminum beam, an aluminum sliding track insulated by an EPDM anti-noise rubber, oversized double wheel carriages, height and depth adjustable door leaf brackets, painted side caps and a 120 or 140 mm aluminium lid whereas profiles are made of a primary aluminum alloy EN-AW6060 – compliant with UNI EN 573 standards, T5 finish – compliant with UNI EN 515, anodized protective treatment, compliant with the European technical directives EURAS-EWAA or coated with thermosetting powder compliant with the European technical directives QUALICOAT.  
As a precise organizational, technological and product reality, FINE has a vast distribution network present in more than 10 countries around the world.
Quick & Direct Assistance
We take a particulr care of all our customers! If you are looking for assistence, you can speak directly with our technicians who will help you solve your problems.
Thanks to the WEBSERVER we provide, it is possible to connect your door to the LAN network with IP address, being able to program and control the machine remotely.